How successful dentists & DSOs maximize results
Stay ahead of the competition & grow production faster
Pairs beautifully with your practice software to more effectively manage marketing performance.
Designed by our experienced dental team, each KPI provides dental offices with actionable insights. That means you'll save time, money - & worry! Know what's working and what's not. And, with industry average performance for all key metrics, you'll see what's possible.
No more manual tracking and guesswork. Practice ZEBRA uncovers opportunities and reveals gaps, so you know where to take action.
Successful dentists & industry influencers agree. Practice ZEBRA is the BEST way to maximize marketing results.
"It's like having an x-ray of your practice." – Dr. Michael Rodriguez
Practice ZEBRA marketing software helps dental offices maximize production
For Solo & Multi-Office Management
Practice ZEBRA (& ZEBRA Enterprise) is the marketing software dental offices need to effectively track, measure, and facilitate every step of the dental patient journey. It provides all of your practice performance metrics and trends, including active and new patient value, scheduling, call handling, net gain/lost patient trends, predictive analytics, goal setting, and much more, all right at your fingertips with clickable, easy-to-access patient reports. ZEBRA Enterprise provides roll-up reporting from a single practice to groups, regional and DSO levels. Imagine knowing how one dental practice lines up against another!
With black and white visibility, Practice ZEBRA reports key performance metrics in an user-friendly, bright interface. Compare practice metrics with industry averages and find out what the top 10% of practices are achieving so you can get there too!
Every metric in Practice ZEBRA is designed to be actionable. For example, your practice software might tell you how many active patients you have and how many new patients you added, but those single facts are fairly useless without more context. With Practice ZEBRA, you get the actionable "insight" of knowing your overall net gain or loss. That's truly actionable. That's Practice ZEBRA's mission.
ZEBRA Enterprise
Practice ZEBRA Enterprise (great for 2 – 200+ practices) provides ease of access to results of each location. Consolidated group reporting makes managing multiple locations super easy. Actionable roll-up reporting on all key metrics, not just a single practice at a time, but conveniently pulled into regional and DSO level one-page reports. Imagine knowing how one dental practice lines up against another, and easily being able to view metrics and comparables at strategic meetings. Hierarchies can be set up within groups, and these views are great for dental and practice management consultants.
ZEBRA Enterprise makes it easy to spot and understand the variables that contribute to successful marketing and practice performance. You'll know what's working and what's not, and which levers to push or pull. With all of your key performance metrics at your fingertips, you'll understand how calls are being handled across your organization to identify training needs and improve call conversion with a consistent methodology. You will be able to improve marketing and practice results based on data – no more guesswork. ZEBRA Enterprise makes managing your organization and reporting to various stakeholders easy, efficient, and successful.
Truly Understand The Results From Every Dental Marketing Campaign
Dental Marketing Intelligence
This feature is amazing! See where your patients and new patients are located and sort by production value! WOW. Imagine knowing where high-value pockets exist in order to create like-audiences and improve targeting to attract more "ideal" patients to your practice. Practice ZEBRA connects actual production from new patients using address and phone matching for accurate campaign attribution. This allows you to make data-driven decisions for steady and consistent practice growth.
You get all your marketing results data in one convenient dental software. This will transform how you manage all of your dental marketing campaigns from impressions to clicks to calls to appointments to production billed so you can clearly see your ROI and make more informed decisions! Practice ZEBRA or ZEBRA Enterprise dental software reveals how incremental changes will lead to big gains. Practice ZEBRA helps successful dentists and practice managers manage your practice or group more effectively.
Set Realistic Goals & Track Results
Predictive Analytics & Goal Setting
True "data-driven" planning! This Practice ZEBRA module helps you proactively plan by bringing in current practice data, and allowing you to toggle the levers to determine which strategic push will give your practice the biggest gains. With Predictive Analytics you'll know your baselines, and then set realistic targets for 1 year or 2 year spans. Once you hit the "set goals" button, these targets appear within the graphs throughout Practice ZEBRA, keeping you on top of progress. This allows you to track variances, revise strategies and proactively close gaps.
Don't Lose Another New Dental Patient To A Dentist Competitor
The dizzying truth is, 50% of all new patient opportunities are lost because the inbound call isn't answered and handled effectively. And, don't think it's due to a lack of customer service. It could be as simple as the new patient not being asked if they'd like an appointment. Or an insurance question that a receptionist doesn't know how to answer in a way that would get an appointment. Practice ZEBRA provides insights, and call coaching support for your team. Call handling insights are often the most impactful to practice success. Answer the phone! At Patient NEWS we do - call us for a free demo anytime!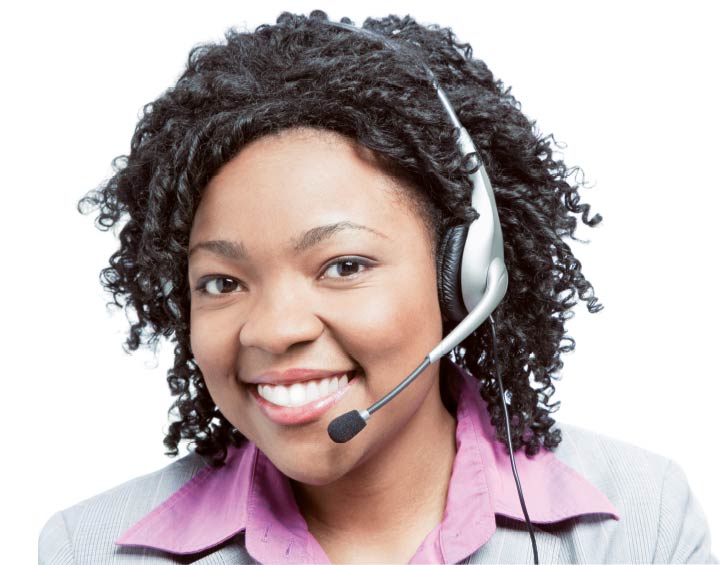 Plus ZEBRA's artificial intelligence brain (AI) issues INSTANT alerts when a quality patient hangs up without scheduling, and with Practice ZEBRA's call scoring, you'll know the reasons new patients don't schedule so you can take action!
Practice ZEBRA and Phone Power dental technology gives you the visibility and support you want. Your team will love the dental call coaching and helpful tools.
Answering new patient calls ineffectively is one of the most common and significant dental office growth pain points that's often overlooked. Use Practice ZEBRA and Phone Power and you will boost practice production.
Practice ZEBRA helps you monitor ALL of your dental marketing data in one convenient dental software dashboard. Stay abreast of your online analytics so you can stay ahead of competitors, attract more visitors, and improve the new-patient experience.
Getting Visual With Your Data To Drive Change
With Practice ZEBRA dental technology, you'll know exactly what's cranking and what needs help so you can boost production and create a more-profitable practice that will secure your future. And, if it's your goal, help set up for a profitable sale!
By visualizing your data, it's easier to consume and understand practice trends, allowing your team to more-quickly drive change, eliminate inefficiencies, and adapt processes for higher profits. This visualization in ZEBRA Enterprise is particularly helpful to group marketing and operations managers.
Successful dentists use business intelligence to transform practice operations. Group managers love the comprehensive view of all their locations to understand performance metrics and identify areas of opportunity.
Practice ZEBRA™
See Your Results In Black & White
Practice ZEBRA is an all-in-one cloud-based advanced and innovative integrated dental software platform, dashboard, and marketing automation tool. It connects practice and marketing intelligence, call conversion dental technology, and marketing automation. So, with Practice ZEBRA and Patient NEWS dental marketing, you will improve practice performance at every phase of the patient journey.
With Practice ZEBRA
you'll have:
eZ Online Scheduler
Make It Easy For New Patients To Book
Directly integrated with your practice management software, our eZ (peasy) online scheduler improves the patient experience on your website with 24/7 convenient access, increasing web conversions and new patient appointments!
MARKETING AUTOMATION Made Easy With Practice ZEBRA
This is where Practice ZEBRA dental marketing software becomes can't-live-without dental technology! On top of business intelligence, marketing intelligence, clickable patient reports, call tracking, recording, and scoring with Phone Power telephone coaching, Practice ZEBRA provides a slew of dental marketing automation solutions. And the dental technology in Practice ZEBRA helps you keep your patient records, email, and cell up to date so all of your dental marketing technology works smoothly. The differentiator – besides having all key modules in one dental software – patient emails always include a Patient-NEWS-level, high-quality educational articles to help set your practice apart!
APPOINTMENT & Recall Reminders
Increase production, make your practice more efficient, keep your schedule booked, and improve patient care! Save time, minimize no-shows and cancellations, and improve productivity. Seamlessly integrated with your practice management software. Powerful, easy-to-use patient communication systems ensure patients enjoy a professional scheduling experience.
Reactivation Booster
Increase appointments from lapsing patients
Re-engage patients that haven't had a transaction with your practice in 9-24 months with a very fun & entertaining campaign that captivates patients and brings them back.
Monthly Patient EMAIL NEWSLETTERS
Or "Email Anytime" Promotions
Get Patient-NEWS-level, high-quality content in a "set it and forget it" monthly educational dental patient newsletter. Takes the hassle off your plate and open rates are fabulous at double industry average. Each month your patients will enjoy the engaging content – keeping your name top of mind. Ready-to-go promotional templates help you email anything, anytime too!
2-Way TEXTING
95% of texts are read within 3 minutes. Share last-minute changes, appointment openings, etc., and use as a concierge service when patients arrive and need to contact you before entering. Improve patient satisfaction with convenient 2-Way Texting in ZEBRA – without tying up phone lines!
Review BOOSTER
Reviews influence 97% of consumer buying decisions.
This means new patients are looking for reviews about your practice. Capturing patient reviews has never been easier, and managing is a breeze with the responder dashboard. Users get a 30% increase in reviews which is important because each additional review increases revenue.
Dental Membership Plan BOOSTER
Membership plan members are worth 2X that of a non-insured patient. The trouble is converting more low-value patients without insurance to the plan. Now automated cadences by email and text help boost practice production.
Your Questions Answered
Open FAQs To Read Frequently Asked Questions About About Practice ZEBRA
or better yet, call us at 888-377-2404 & talk to a real Zebra (aka human)!
FAQ
Again, that comes back to your goals and issues around capacity. New patients are the lifeblood of most practices. Looking at our consolidated data in Practice ZEBRA from hundreds of offices, we can see that first-year patient value is 2-3x more than existing patient values. That is significant patient production that contributes to your annual results. You can closely monitor your metrics in Practice ZEBRA. Not sure what your active patient versus new patient value is? Schedule a FREE Demo of Practice ZEBRA and see the entire dental software solution. Call now.
Practice ZEBRA dental software will help you benchmark your key practice metrics. You can slice and dice those metrics any way you like, year over year, month over month, this time last year, etc. Monthly production. New patient flow. Treatment acceptance. Scheduling rates. It may sound a bit complicated, but with the dental marketing software Practice ZEBRA, you'll be able to see your exact data in black & white.
It's true. Many offices have many dental software solutions in place. A review tool. Email capability. Appointment reminders. Dental intel. Call tracking. Two-way text. But do you have it all in one convenient dental marketing software? Do your technologies do everything you need to analyze marketing results, connecting more than impressions and clicks to actual production generated? Do they train your team to convert more patients, help with ongoing coaching, promote your in-house insurance plan, provide content for email or text, and allow anytime emails to communicate whenever you want with patients? Do they pull all of your key metrics into one place for easy viewing?
Other technologies also means you have a myriad of monthly budgets going to each of these different providers. Are you pleased with the customer service with each of those providers? With Practice ZEBRA, you can consolidate your monthly budgets to one convenient dental software. You'll have one dashboard that can be open in your office so you can run everything from Practice ZEBRA and your practice management system. And you'll have Patient NEWS and our great content and support. Practice ZEBRA will save you money, time, and make your practice more efficient.
Because Practice ZEBRA is connected to your practice management software, it analyzes and provides key actionable data and reports. The dental technology offers a myriad of important reports you can regularly use at your dental office, including active patient lists, non-scheduled patients and new patients, danger patients, top-value active and new patients, lost patients, and patients with unaccepted treatment. You can even see lists of new patients by dental marketing campaign so you can see who's responding to what and the related production and ROI!
Also, you need to know that you have all of your client contact details updated, so the dental technology within Practice ZEBRA can give you lists of patients without email, without cell, lists of invalid email and cell numbers, and those with an inaccurate mailing address. On average dental offices are missing a significant portion of either email or cell, which means marketing automation like email and text dental appointment reminders can't be as effective as possible.
You can also pull lists of unsuccessful calls not converted by reason so you can listen to calls and help your team overcome the biggest barriers your prospective patients are presenting. You can see and listen to calls by dental procedure.
And wouldn't you love to see your patient households on a map? Identify your practice draw area for better marketing? Wouldn't you love to know the value of the patients from each neighborhood area? Well, our dental software Practice ZEBRA gives you that too!
It's simple. It's just the same as any of your marketing automation plug-ins. We'll help your practice management system talk to Practice ZEBRA with a completely secure ZEBRA Client Connector so our dental software platform can present all of your metrics, reports, and results in an easy-to-navigate dashboard in Practice ZEBRA. The entire process takes minutes with our professional team. With a FREE demo, you can check out this dental software solution for yourself and see all the ways it can benefit your dental office. We guarantee you'll get value and key insights from the free, no-obligation demo. You can set up a free demo anytime. Call today.
Practice ZEBRA dental marketing software brought to you by the dental marketing experts at Patient NEWS